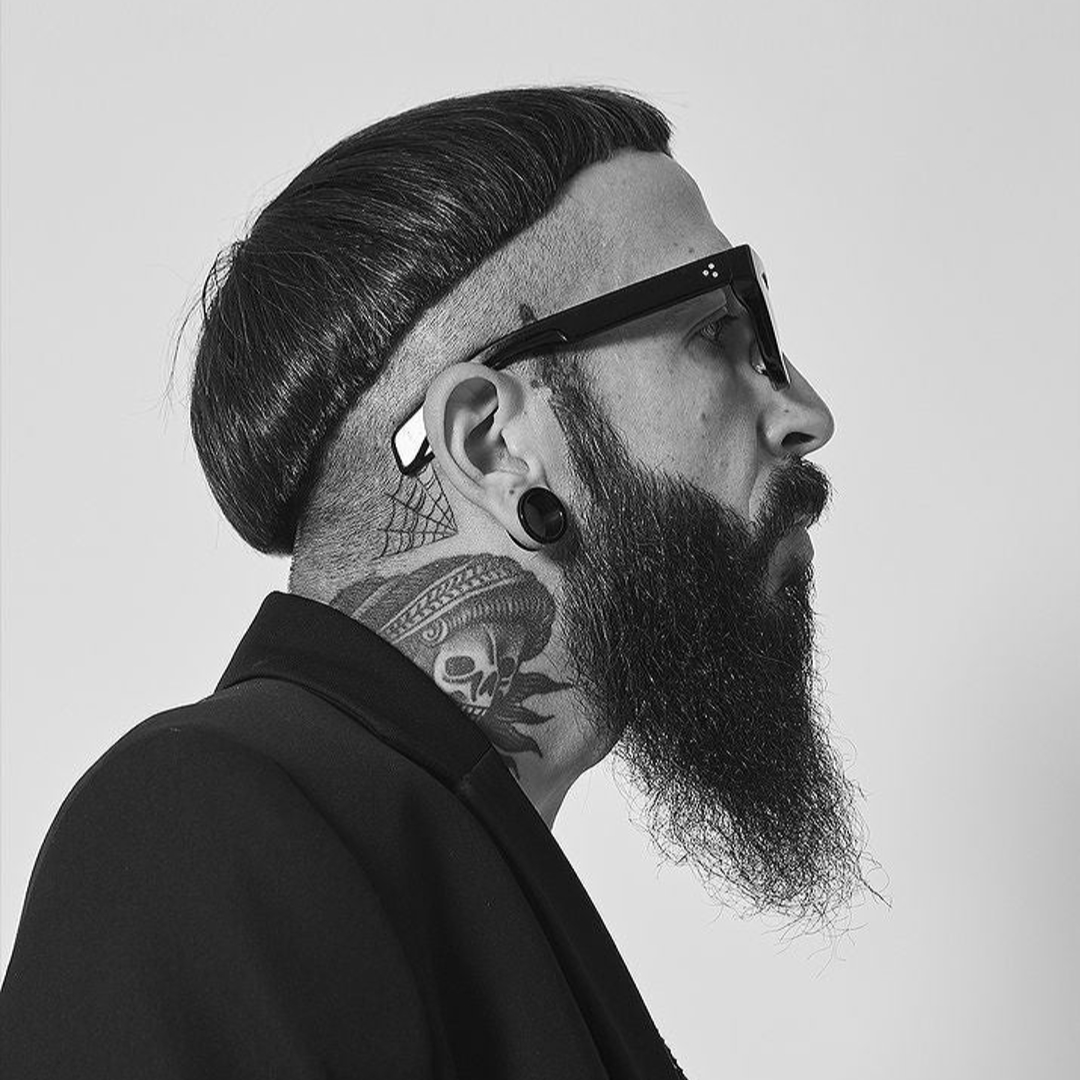 Bnomio
As a multidisciplinary artist and creative director, Bnomio plays with duality in all of his creations, from his artistic name to his preference for black and white. His inspiration arises from a fusion of street art imagery, traditional tattoo culture, American aesthetics, and avant-garde lifestyle.
His work is a process of abstraction in which he seeks to reinterpret all that aesthetic imagery and reconstruct it through simple lines and geometries, preserving only the essence of a primal image. His minimalist style, characterized by strong line work and the absence of color across all his disciplines including art, fashion, and tattooing, forms the monochromatic aspect that makes him so recognizable.
Trained at the School of Applied Arts and Artistic Crafts No. 2 in Madrid, he has worked for over 20 years as an art director in advertising agencies and creative studios. As an artist, he has collaborated with brands such as Levi's, Instagram, RedBull, Adobe, Footlocker, Vans, and Citroën.
In his role as an artist, Bnomio has spent recent years evolving an introspective state of creation, reflected in his first manifesto «Tear Away the Mask,» followed by his collection «Memento Mori,» and culminating in «Inner Demons,» his latest work exhibited at Umiko Studio in Madrid.