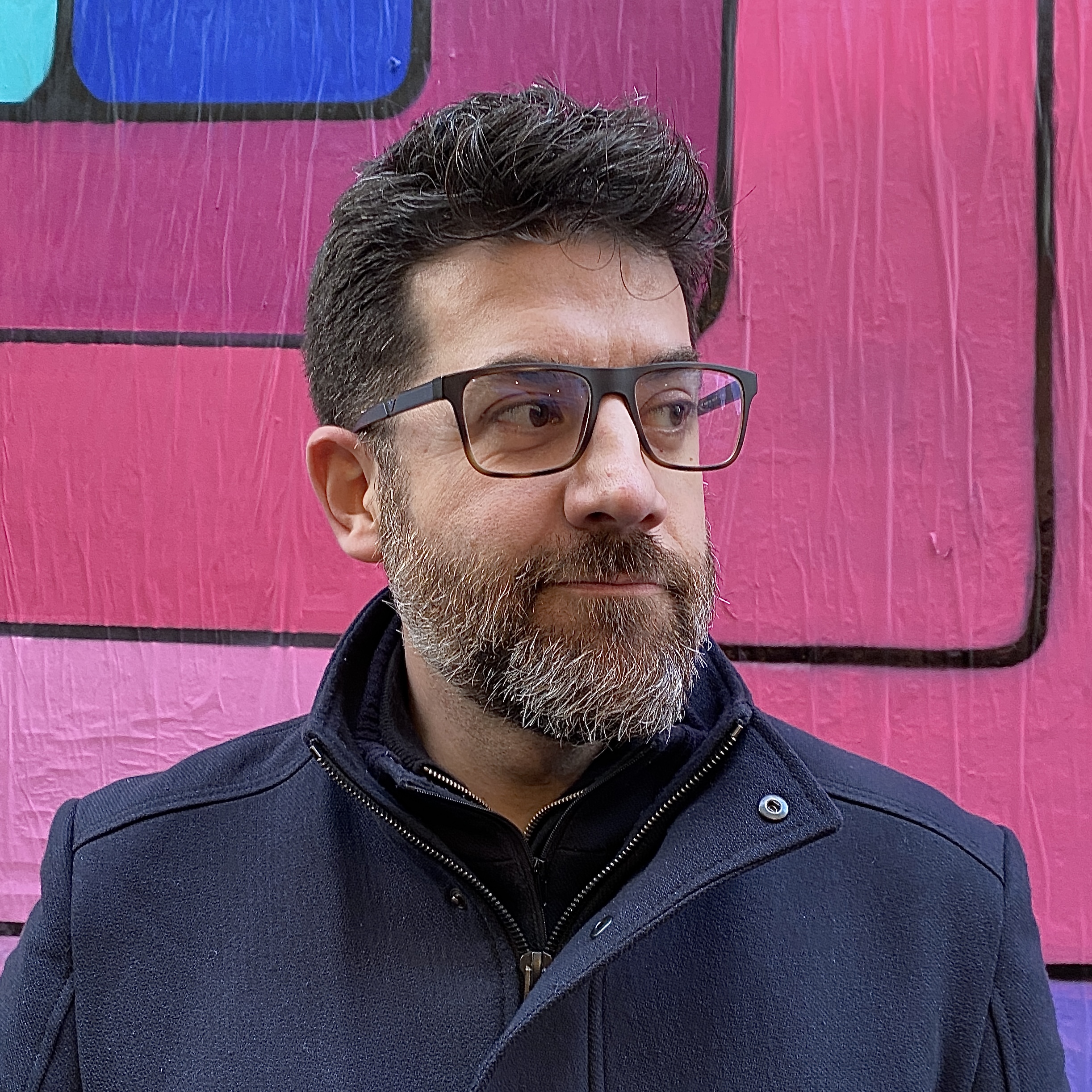 Pau Waelder
Senior curator at Niio. Writer and researcher specializing in art and digital media. PhD in Information and Knowledge Society from the Universitat Oberta de Catalunya (UOC). Advisor at DAM Digital Art Museum. His work explores the different aspects of the interaction between art, technology and society, as well as the relationship between digital art and the art market.
He has participated as a speaker at numerous symposiums and conferences such as Talking Galleries 2022-23 and ISEA2022 (Barcelona), at digital art festivals such as FILE (São Paulo) or Futur en Seine (Paris) and museums and art centers such as CCCB (Barcelona), HeK Basel (Basel) and KIASMA (Helsinki), as well as schools and universities such as ENSAD (France) and Kunstuniversität Linz (Austria). He has recently participated in numerous debates around the NFT market and Artificial Intelligence and digital art.
His recent curatorial projects include Instructions Follow (Feral File), Selphish. L'exposition de soi (Mécènes du Sud. Co-curated with Thierry Fournier), D3US EX M4CH1NA. Art and Artificial Intelligence (LABoral Centro de Arte y Creación Industrial. Co-curated with Karin Ohlenschläger), and Real Time. Art en temps real (Arts Santa Mònica). As Senior Curator at Niio, he curates selections of artworks and oversees the curated art program featuring more than 60 online exhibitions per year.
He has published articles and essays in various publications, including contemporary art magazines Art Press (France) and ETC Media (Canada), as well as exhibition catalogues and academic collections of essays. He is the author of the book on collecting contemporary and digital art You Can Be A Wealthy/ Cash-Strapped Art Collector In The Digital Age (Printer Fault Press, 2020).